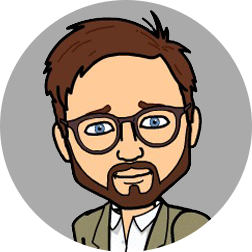 Andy is a Graphic Designer in JPMorgan Chase & Co.'s Chief Operating Office. He is a steward of the firm's brand—he supports presentations and information design for digital and print products. Andy has worked for the firm's Corporate and Investment Bank and Global Cybersecurity for four years in creative roles. He has a passion for visual design, user experience and web development.
A former US Army Captain—Andy served in the Infantry for seven years. He was assigned to a variety of positions including platoon leader, civil military operations officer, operations officer and liaison officer. Andy served in a one year-long assignment to Korea and two deployments to Iraq during Operation Iraqi Freedom. 
Andy is a life-long student. He completed a Bachelors of Science at Tulane University studying business management and fine art. Andy is a graduate of the Maneuver Captain's Career Course among other military training. He holds an Associates Degree in Web Design and Interactive Media from the Art Institute of New York City. Recently Andy has started graduate education at the School of Visual Arts studying Interaction Design and Information Design.
Skills
: Web Design, Web Development, User Experience, Prototyping, Illustration, Drawing, Fine Art, Public Speaking, Leadership, Survival... 
Favorite
Software
: Adobe InDesign, Photoshop, Illustrator, Premiere Pro, Sketch, Brackets.io, Code Kit, Keynote, Microsoft Word, PowerPoint, Excel, Access, Outlook...